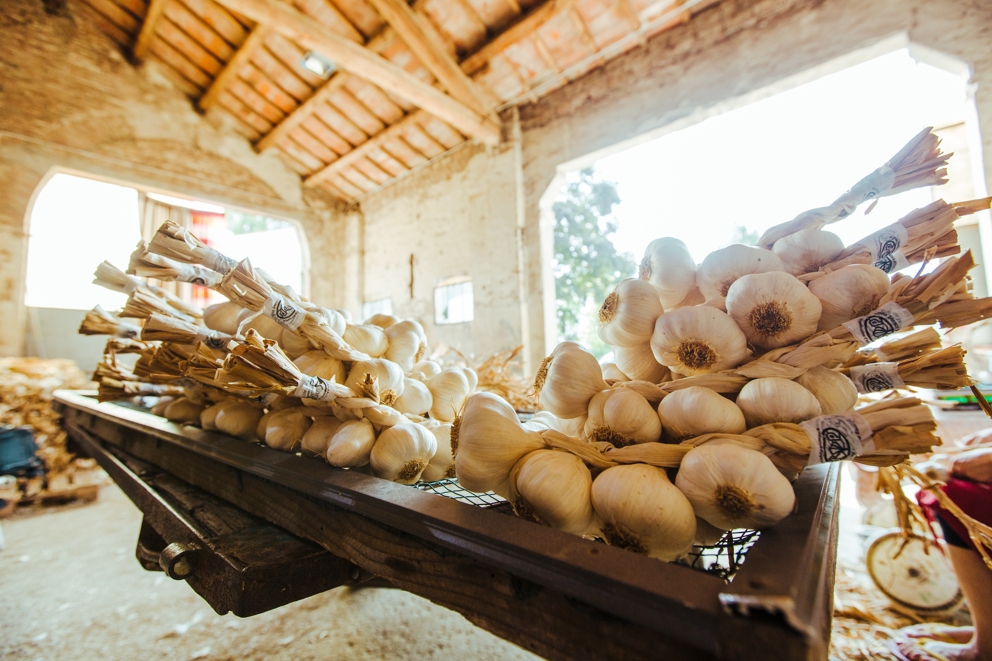 Finally in 2010, at the end of a long journey, the garlic of Polesine – already present in the territory of Rovigo since the second half of the nineteenth century – obtained the prestigious recognition of the PDO (Protected Designation of Origin) from the European Union.
Thanks to this recognition, several operators of the Province of Rovigo had the opportunity to restore value to this traditional crop, which suffered moments of slowdown due to international competition in the 1990s and 2000s.
Distributing and making the PDO White Garlic of Polesine appreciated in various regions of Northern Italy in the most varied packs is a great source of pride for the E. Suriani srl company, accompanied by the ever more concrete hope of soon seeing the PDO White Garlic of Polesine, as it happened in the immediate post-war period, also on the tables of European citizens.
The garlic of Polesine can boast the PDO certification only if it is produced according to a strict Product Specification, whose full respect is attested by a controlling body (the CSQA of Thiene). This Specification provides quantitative limitations on the use of fertilizers, respect of the distances between the plants at the time of sowing, rotation for at least 3 years of the soil so that the garlic can be sown again on the same soil only in the 4th year following the previous sowing.
All these provisions serve to guarantee the maximum quality and wholesomeness of the product.
Company registered in the Consortium for the Protection of the PDO White Garlic of Polesine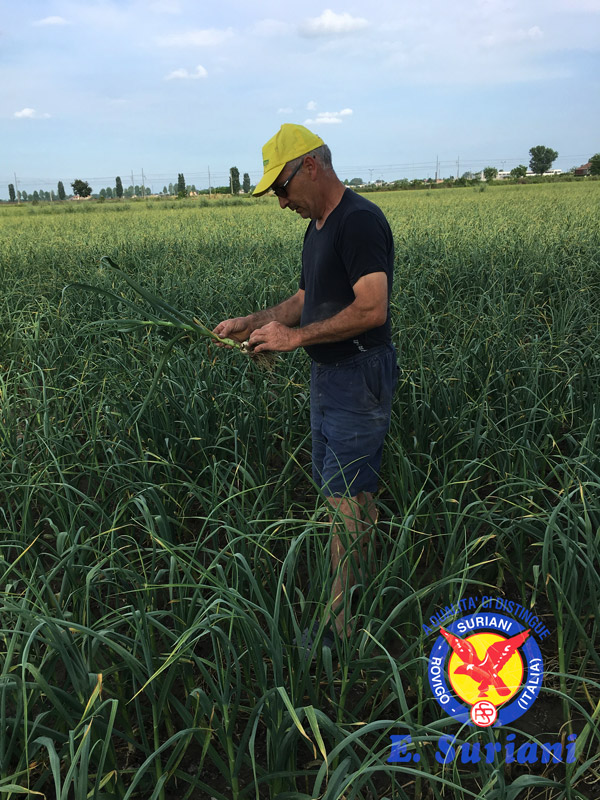 If you need information about PDO White Garlic of Polesine you can use the following contact form to write to us: